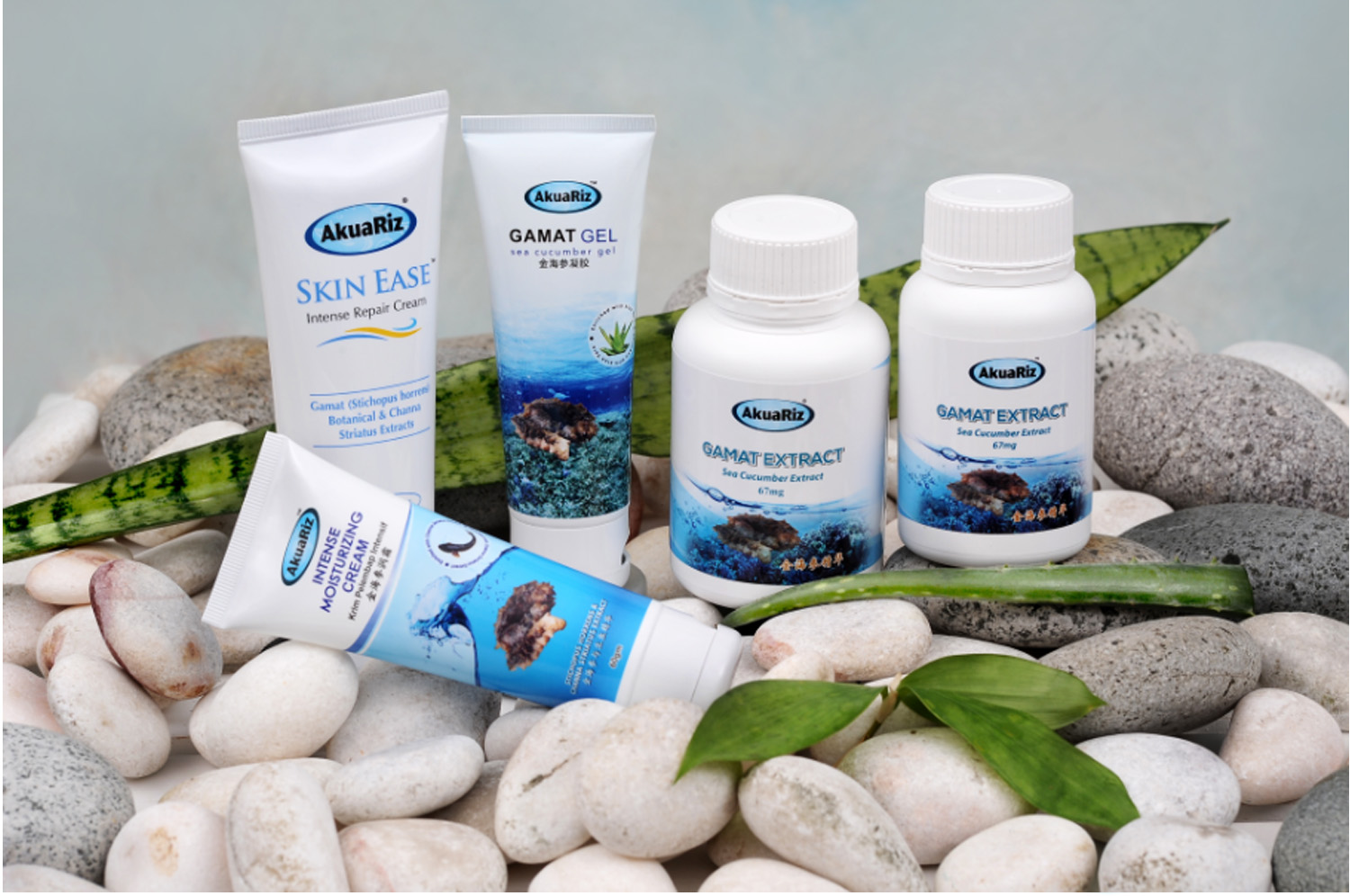 Coral Waves is focused on the commercialization of innovative health care products with gamat extract through our close collaboration with a team of talented scientists, guided by the science on gamat and led by none other than Prof. Dato' Dr. Ridzwan Hashim, popularly known as "father of gamat" (Bapa gamat).
Vision:
To develop gamat, a truly Malaysian discovery & heritage, as a nutritional supplement, which can improve wellness for people from all walks of life, locally & beyond the shores of Malaysia.
Mission:
To develop the gamat industry in Malaysia through commercialization of a series of high quality gamat products that would benefit the health and beauty care industry.
Sea cucumber (gamat) in general, and the species
Stichopus horrens
(golden gamat) in particular, is an amazingly unique ingredient that is blessed with amazing curative properties especially for anti-inflammation, anti-pain and metabolic syndrome related disorder. Although gamat is widely regarded as an effective & health benefiting nutraceutical, there remains a lot to be done through proper scientific studies.
At Coral Waves, our focus is on the science - to uncover the benefits of gamat as a therapeutic agent based on thorough research and analysis in this area in order to re-invent the view of gamat from the realms of traditional medicine to its rightful place in holistic alternative medicine.